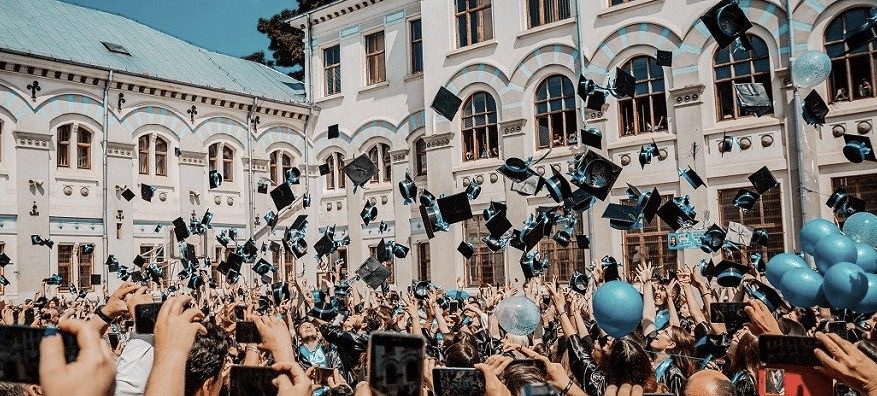 Dear Alumni, we congratulate you on your persistence, passion and determination. We are glad that you created an academic community with us. We want the SWPS University to remain a space for you to acquire reliable knowledge, expand your interests and make contacts.
The SWPS University Office of Career Services team is here to accompany you during your further professional development. We are ready to support you in finding a satisfying job, as well as changing it to another one if you make such a decision.
We want us to stay in touch. Social media will be helpful in this: Facebook groups, a website with job offers and SWPS University website for alumni. Thanks to this, regardless of where you are and what work you will do, you can still have access to current knowledge, which our specialists share during open lectures, webinars, conferences.
The network of cooperation with graduates is an opportunity to stay in touch with classmates as well as to make new friends and share an experience.
WELCOME TO THE NEW INITIATIVE OF OUR CAREER OFFICE
We want to invite you to participate in a gamification project - a project in which you develop professional competences using a browser game. As a graduate, you have a unique chance to participate in the first curriculum in Poland. Just click on this link:



Take advantage of professional services in your Career Office:
career advice
thematic workshops and meetings with practitioners
consultation of application documents
access to selected job offers
consult your LinkedIn profile
entrepreneurship workshops
business project consultancy
networking
dear alumni if:
You run a company that allows you to apply the knowledge you have gained in college
You want to share knowledge and skills with current students
You want to become a mentor for students
You are looking for candidates for apprenticeships or internships
You want to actively participate in the life of the University
We will also send you surveys for the Careers tracking of SWPS University Graduates - we encourage you to share information with us. In the future, this will enable us to create solutions for students, thanks to which they will be able to achieve greater satisfaction in their professional lives.