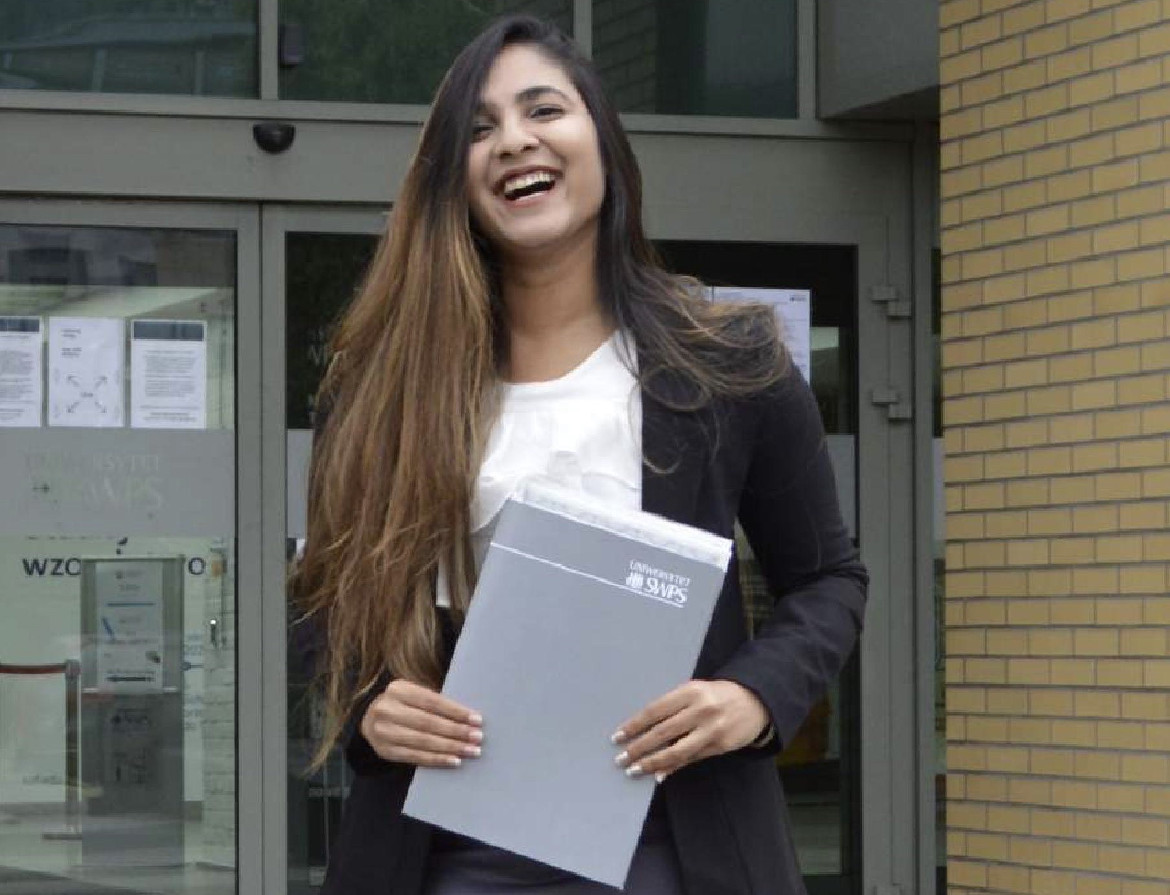 What prompted you to choose the SWPS University and the field of study?
I was always interested in the field of psychology as the program has more of the practical approach in dealing with the human social behavior. This program will help me gain the knowledge of social psychology and how to deal with social issues through research findings and experimental methods. I find SWPS University as one of the top most private universities in the field of psychology.

How do you remember your studies at SWPS University?
I met students from across the world and highly educated professors. I tried to gain knowledge from their experiences which helped me in my holistic development.
What was your career path so far? / Please, describe your career path so far
From the second year of my studies, I was involved in projects related to psychology. I have learnt how to deal with my insecurities and personal conflicts which helped me in adjusting and working collectively as a team and making me more responsible and strong headed.
Is the job that you are currently doing relating to your field of study?
Yes.
If you had the opportunity to advise something useful students interested in a similar career path, what would it be?
It is an intensive program requires absolute devotion, consistency, organization and above all a systematic approach but also to keep in mind that don't stress out yourself therefore you should take out time for leisure activities too which will refresh your mind for completing your next task.