International Relations & English Studies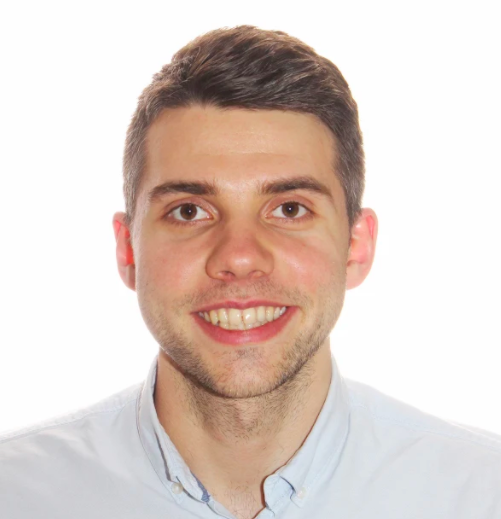 What made you choose the SWPS University and the field of study?
I had the privilege of winning first place in an International Essay Competition organized by the SWPS International Affairs Office for Russian & Ukrainian-speaking schools. I was drawn to pursue studies in the field of International Relations & English Studies due to my curiosity to learn more about the world and master my English, the most widely spoken language worldwide.
How do you remember your studies at SWPS University?
The mention of the campus life always brings up good memories in me. The university has a very good infrastructure, employs a well-qualified teaching staff from both Poland and abroad, organizes various extra-curricular events and recognizes students for high academic performance.
WHAT WAS YOUR CAREER PATH SO FAR? / PLEASE, DESCRIBE YOUR CAREER PATH SO FAR.
While still pursuing my Master's degree, I had a privilege to start off my career at SWPS International Affairs Department, where I was part of the team responsible for the recruitment of students from Asia region. As I graduated from SWPS, I moved to Budapest (Hungary) and joined General Electric (GE), an American multinational conglomerate, first as a Project Manager and then as a Process Excellence Specialist for one of GE's power businesses. After having spent almost 4 years with GE, I decided to change the industry and joined BlackRock, an American investment management company, where I currently work as an Investment Product Development Associate.
Is the job that you are currently doing relating to your field of study?
I would say so. My three SWPS degrees (i.e. English Studies, International Relations and Business Psychology) have definitely prepared me for a smooth entry into the job market. English has been the key language of communication in all of my jobs, the knowledge of international relations has provided me with a good understanding of how the world functions, while my business psychology degree has given me a number of insights about how businesses around the globe operate and how important the role of an employee is for a company's growth and success.
If you had the opportunity to advise something useful students interested in a similar career path, what would it be?
I'd advise any student to start their first work experience (this includes internships as well) as soon as they can, ideally while they still study. This will help them put their newly acquired theoretical knowledge swiftly into practice and give them a much higher chance to land a well-paid job right after graduation.