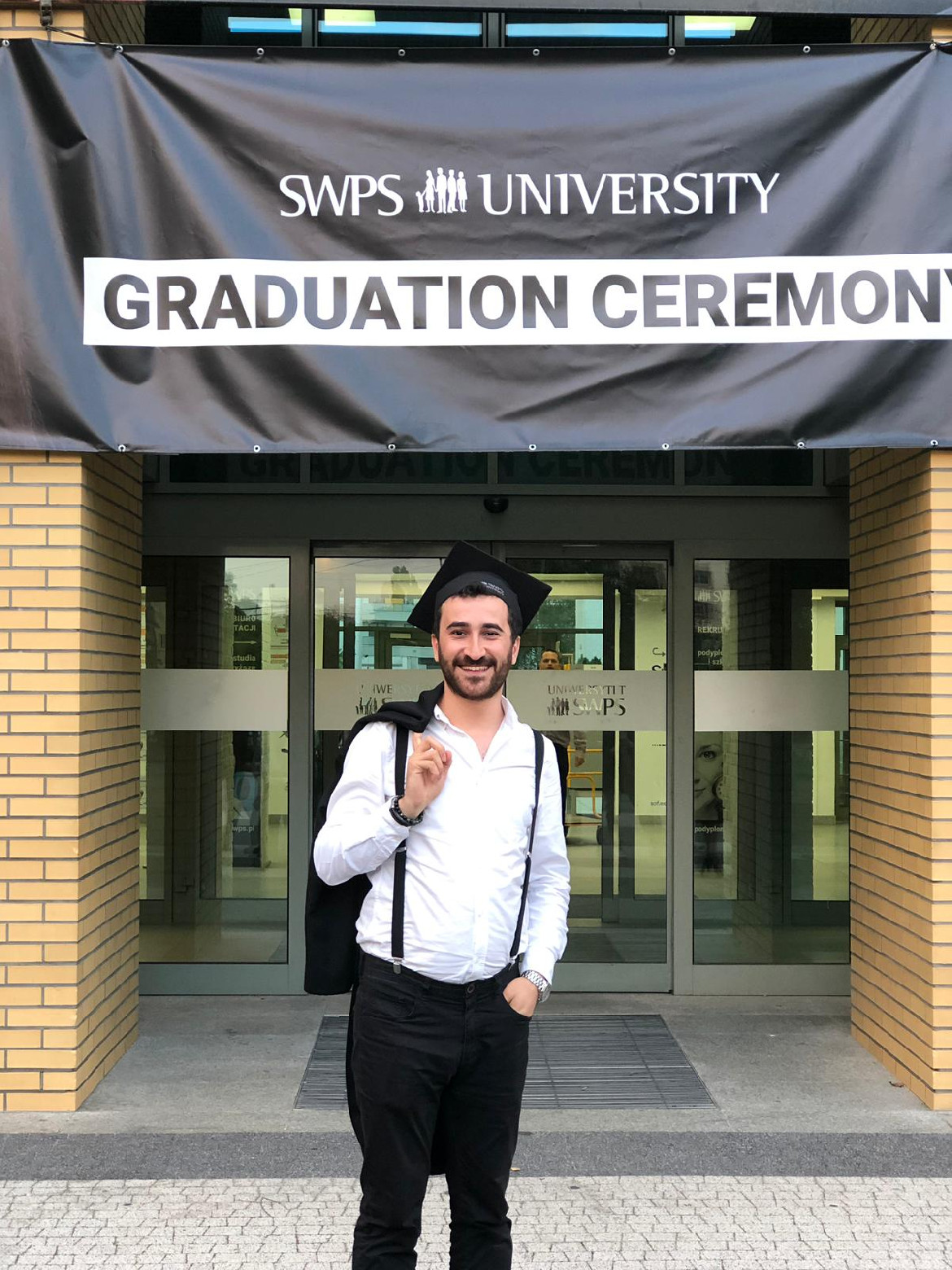 What made you choose the SWPS University and the field of study?
The first thing was economical issues in comparison with other European countries. The second thing was the area of the university, meaning that the university is based on Social science and Humanities. For psychology department, it is something very important in order to get qualified education
How do you remember your studies at SWPS University?
At the beginning it was not good enough, boring, I would say. Some offices were not so in to help students, some of them even created some problems but thanks to other offices and their representatives, they helped us a lot. There was nothing going on for international students, everything was in Polish. It was boring. Then, we created the IIG group to organize something for international students. Depending on the feedback we got from people, it worked out in a good way. We had good support from the university and the international office. They helped us to organize many things. It gave me a lot of experience that I never had in my life. One of them was an English theatre performance. From uni's side, it was first English performance and many teachers and participants liked it. It was awesome. Then the international festival. It helped people to know many other students from different countries, it let them show their culture, their country. For me, that was the best part of my university
WHAT WAS YOUR CAREER PATH SO FAR? / PLEASE, DESCRIBE YOUR CAREER PATH SO FAR.
I'm currently studying in the Clinical psychology MA program. To be honest I don't have many things in my career besides working in a company, in the project that is not related to my field at all. And 2 years ago i had a chance to have sort of internship for 2-3 weeks
Is the job that you are currently doing relating to your field of study?
No, not at all