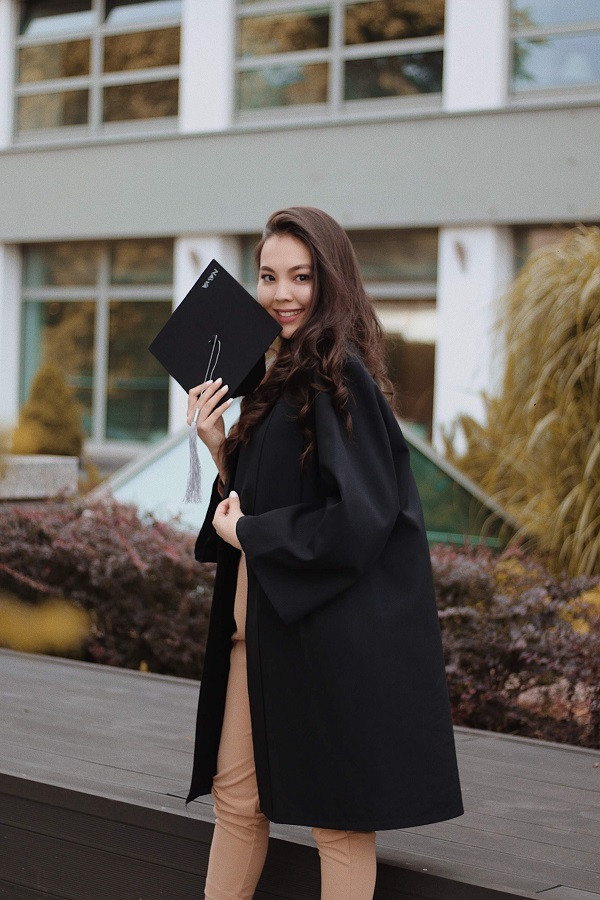 What made you choose the SWPS University and the field of study?
The field I was interested in and the overall ranking among all the private universities in Poland. I also loved the opportunities regarding scholarships and exchange programs.
How do you remember your studies at SWPS University?
My memories regarding SWPS are rather positive. I was an active student participating in many international festivals or projects. II am very glad for everything that university provided in order to have broad international environment and expand cultural awareness and sensitivity.
WHAT WAS YOUR CAREER PATH SO FAR? / PLEASE, DESCRIBE YOUR CAREER PATH SO FAR.
I was not sure about immediate master's degree after graduation, I wanted to practice my knowledge and skills and get some experience in order to better understand what exactly I would like to study for master's degree. That's what I basically did - I applied for many jobs to have a gap year from studying and getting experience.
Is the job that you are currently doing relating to your field of study?
I graduated from Business management and Marketing, my current job is related to global benefits management. I would say it is related since it requires many knowledge and skills that I gained during my bachelor's degree.
If you had the opportunity to advise something useful students interested in a similar career path, what would it be?
Focus on your social and job related skills. Do not blame university on not giving you something impossible. It is pure truth that everything is up to a student. Take every opportunity from university and be proactive. I know that the experience in university motors are all different for people but I would just advise not to spend time on just studying but also having some extra activities. Plan some small steps of your future and ask some advise from the professors to have a better understanding of how everything works in real life.