2020-06-02 09:33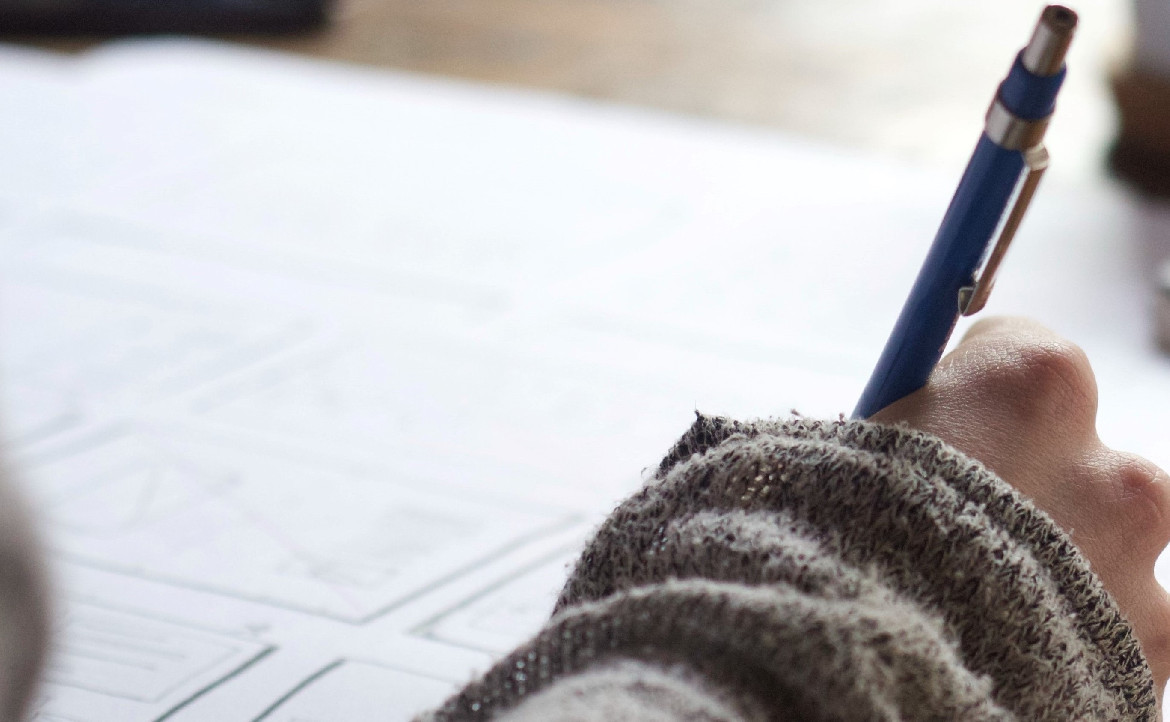 unsplash
CURRICULUM VITAE - WHAT'S IT ALL ABOUT?
What do we write a CV for? How is it useful for us and what does it do for our employer?
A CV is a kind of showcase where we provide our contact details and briefly describe our experience, skills, interests and achievements. Because it contains a lot of information, it has to be clear, concise, logical and targeted towards the particular job advertisement. The person reading your CV (either a professional recruiter or your future employer) should not have to struggle to find the right information.
Your CV is the first step to properly introduce yourself, so it's worth making it accurate, consistent and visually attractive, not dull or chaotic. When reading your CV, the employer will be looking for specific skills and qualities to make sure you have what it takes to be a part of his team.
Those features are seen as the "benefits" which your employer and the rest of the team will achieve when you are employed. You might say it's the first "meeting" with a potential employee.
So, how do you go about preparing a perfect CV?
First of all, no such thing as a "perfect" CV exists. A CV is prepared depending on the chosen career path, work experience, education and so on, but primarily - depending on the requirements of a particular job offer. It's a very bad idea to send the same resume in response to several various job advertisements. Remember that you're reaching out to different employers with different needs, expectations and values. So the first step should be to carefully read the job offer with particular attention to its requirements and any information concerning the employer's business. You should also follow the application guidelines contained in the advert (for instance, it could ask you to enclose a cover letter with your CV).
However, each CV should contain some basic elements such as:
Your personal details, i.e. name and surname, e-mail address and telephone number. This will allow the employer to get in touch with you. However, providing your birth date or address is not necessary. In fact, it is seen as undesirable. A photograph is fully optional - the Polish law protects candidates from being forced to include a picture in their CV. On the other hand, recruiters are usually more likely to remember applications which have a "face" on them. Just imagine being in charge of staff recruitment yourself. Would it help you to know who you're meeting beforehand? It is also increasingly popular to put your LinkedIn address in the CV. However, you have to make sure you have a LinkedIn account that is relevant for the position you're applying for.
Your professional profile is a brief (no more than 3-5 sentences) statement which you place at the top of your document. It contains information about:
• who you are,
• what you do or what you have achieved,
• what you would like to do as part of your new job.
This part is not always seen as crucial, but it is still very useful as it allows recruiters, employers and other recipients of your application to learn about your current situation and your motivation to work with the company.
Work history - in this section you will describe your professional experience. But remember that it's not only about paid employment! Professional experience notably includes also: completion of internships, work placements, voluntary work, participation in social projects or student associations at university as well as cooperation with non-governmental organisations. After all, participating in the work of any of those institutions you are performing specific professional tasks and duties, just like in a regular workplace.
However, please note that it is not always advisable to include all your previous work experience in the CV. Instead, focus on those parts which justify that you are the right person for the job. To make it easier, think about which of the previous occupations involved activities similar to those which are mentioned in the offer.
Just put yourself in your new employer's shoes!
Also, pay attention to the order in which you present your experience - make sure to start with the current workplace, internship or organisation you are engaged in, and then work your way back. That means you have to use reverse chronology.
Here you should summarise your responsibilities clearly and briefly. Ideally, try to make it relevant for the industry you're applying to work in. Never just copy and paste the scope of duties from your previous contract - it will usually be too vague and general.
Make sure to add dates to the information on your work or activity in other places, and also describe the responsibilities which you held there.
What if I have no previous work experience? If you don't have any experience, including voluntary work, helping in the family business, giving private lessons and the like, write as much as you can in the professional profile or your interests section. You may not be aware of it, but the way you spend your free time can speak volumes about your skills or competences.
Education - in this section you should describe your schooling, including your current field of study or any studies you have already completed. Important: this part is not about courses and other short-term training as such things will be covered later on. It's a good idea to briefly describe the university projects, elective courses and subjects you've taken in the course of your study. However, don't just list all the subjects in your curriculum or paste the entire contents of the syllabus! Think about those projects which gave you specific, relevant knowledge that you can talk about during the interview and that would be seen as a benefit to your employer. The same thing applies to your dissertation - if the title and subject matter are relevant for the position you're applying for - mention it in the CV!
Similarly to the "work history" section, you should provide the time frames (dates) for your studies in the given university. If you haven't completed a field of study yet, simply say something like "2016 - present"
Achievements - this section is optional. You can put it in the CV, but it's not required. Information you can put in this section includes, for example, receiving a rector's scholarship, organising XX (specific number) events, winning a competition etc. If you have some professional experience, think about any projects that you completed entirely on your own or whether you could quote any specific data relating to your work, like number of events you organised and so on.
Skills - it's a very important part of your CV, especially for candidates who have little or no previous work experience or want to change their career path. What is important, also here you shouldn't just list all your skills and abilities. Instead, focus on what may be of value in the new workplace and organisation. How will you know which skills are valuable for the given position? Expectations regarding the candidate's knowledge or skills will be included in the job advertisement. But don't just copy and paste fragments of the offer to your CV. Whatever you put in your CV must be true!
So how do you know what knowledge, skills and abilities you have? This is a very good question. A proper diagnosis of your personal resources is a crucial part of your journey through the job market and your own professional development. Without knowing your strong sides and your competences you won't know what you can offer to your potential employers. Therefore, a professional diagnosis by a career counsellor using specialised questionnaires, tests and exercises will be extremely useful. It is a good idea to start by asking yourself these basic questions:
• what is it that I find easy to do?
• what is it that other people praise me for?
• what tasks or activities do I perform regularly?
• what are my interests?
• what gives me satisfaction?
Courses and extra training - this is where you will talk about any additional training you took part in.Also remember to briefly describe the purpose and scope of each course.
Consent to the processing of your personal data by the company you are applying with. This is a crucial element of any CV! Without this clause, the organisation will be unable to consider your application as it contains confidential information.
The entire document should be no more than 2 pages long which will make it easier for the employer or recruiter to read your CV. You can find a lot of templates and applications for composing CVs online, but you often have to pay for using them. Remember, you don't have to resort to that! Each and every one of you is able to prepare a CV in any text editing software such as Microsoft Word, and you can easily adapt it to your particular needs and focus on the elements you want to emphasise. It is especially important as there is no single best way to make a CV.
If you're still not sure how to prepare a professional CV which will emphasise your strong sides and be targeted to the specific job advertisement, talk to the Career Services Office: